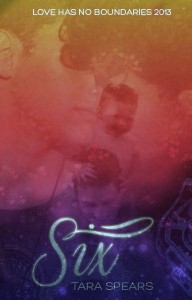 PHOTO DESCRIPTION:
A smiling, dark haired man is lying on a bed opposite a grinning baby. The baby has a grip on his finger and a tattoo on his bicep reads, Lover of my soul.
STORY LETTER:
Dear Author,
I've been a very happy man for the past six years, but my partner left me right after our baby was born. That's us in the picture.
While I love my son/daughter, I feel like I lost a part of me, like I could never open myself again to someone who isn't a kid. Even if I did, how many men want to have a kid with a twenty-four-year-old kindergarten teacher?
Please, dear author, show me how true love is supposed to be!
Sincerely,
Anna
STORY INFO:
Genre: contemporary
Tags: phone sex, sweet, men with children, teacher, accountant, hurt/comfort, illness, slow burn
Word count: 49,956
Dedication
This story is dedicated to "Anna" whose prompt stretched my boundaries of creativity, and brought me out of my dark self.
Acknowledgements
A special thank you to my beta readers; Anke, Vicki and Seiran. Without your encouraging words I'm not sure I would have ever been happy with this. I would also like to thank Jen and her faithful helpers. Without them there would be no event to write for.
Six on Goodreads

PDF | Mobi | ePub
Review Six on Goodreads