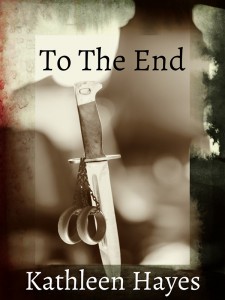 PHOTO DESCRIPTION:
A hooded man walks down a mist shrouded alley. He is dressed in a black doublet with blue sleeves. His face is shadowed by the hood he wears. In one hand he holds a bloody knife and in the other a gold piece of jewelry.
STORY LETTER:
Dear Author,
"Deth will come for you."
Deth― the name he bestowed upon me so long ago that I barely recall my real name― is the bogie man that parents threaten children with when they misbehave. Yet it is those who would rise against the King who fear me most for I am no bogie man at all. They know I am real and who I serve. I am the ghost who, in the dark of night, enters their home unseen, taking nothing with me when I leave; nothing but the life of their loved one.
I am the King's Assassin.
I no longer exist in the world I once knew. Those who knew me then mourn for me, as they do for my parents, believing me lost in the tragic carriage accident that took their lives.
But I was lost and my parents were dead long before their carriage rolled over that cliff. The new King taunted me with their deaths, and then threw me to the Assassin's Guild. There, he said, I should be trained to live up to my name― Deth. I was seven years old.
Deth is all that I am now, but for one tiny keepsake that I have hidden away. How the King missed the glint of gold in my ear, I will never know. I am only glad that I have it. My childhood friend gave it to me as he and his family departed for distant shores, never knowing what fate had in store for me. It is knowing he is safe and free from the darkness that consumes me is all that keeps me clinging to life.
Sincerely,
SueM
P.S. I am definitely flexible on specifics such as his name, the carriage, his age, the keepsake, etc. I'd prefer a HEA if possible, please, and no BDSM. Thanks!
STORY INFO:
Genre: fantasy
Tags: assassin, enemies to lovers, hurt/comfort, no sex, past abuse, reunited friends
Content Warnings: Gory description of torture chamber and victims of torture.
Word Count: 7,071
EVENT: Love's Landscapes
To the End on Goodreads
ePub | Mobi | PDF
Review To the End on Goodreads