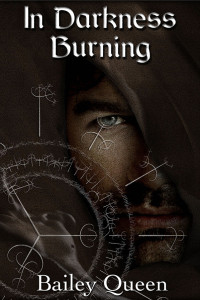 PHOTO DESCRIPTION:
Photo 1: A young man, with striking light eyes, is dressed in ceremonial garb. Is he a magic user? He has seen something terrible. There is a heaviness to his gaze.
Photo 2: A second picture below of a man without any armor or garb on shows someone crying. Tragedy. Loss. Despair. Wistfulness.
STORY LETTER:
Dear Author,
What is my story?
"You cry, not because you're weak. It's because you've been strong for too long."
I love sci-fi fantasy; I only ask that you keep the quote. I don't mind light BDSM, but please, no crossdressing.
Sincerely,
Russ
STORY INFO:
Genre: fantasy
Tags: slow burn, friends to lovers, horror, mage/sorcery, knights, ranger, mystery, magic users, healer, mythical creatures
Content Warnings: graphic violence, battle scenes, torture, HFN
Word Count: 113,157
Dedication
Thank you to my wonderful beta, Marie, for all of her help, guidance, and support. You were invaluable! Thanks a ton! Thank you also to my husband. Your support means the world to me, now and always.
EVENT: Love is an Open Road
Downloads disabled at the request of the author.
In Darkness Burning on Goodreads
Review In Darkness Burning on Goodreads