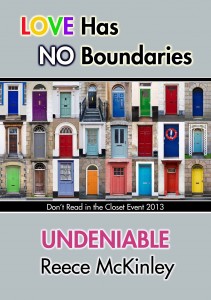 PHOTO DESCRIPTION:
A black and white photo of two young men― standing in profile― naked and nearly identical. They appear to be in their mid to late twenties; short dark hair, prominent noses. The background is completely black, the only thing visible in the photo are the two men facing each other, nose to nose in a tight embrace.
STORY LETTER:
Dear Author,
Our sire wanted two matching pretty boys at her side forever― that's why she turned us both into vampires. We had some really good years, the three of us. But now that she's gone, the pain of her death is tearing both our minds apart. I know he's been doing stupid things. Breaking the rules our sire taught us. Risking his life. What am I going to do? He's all I have left― just like I'm all he has, but am I enough?
Sincerely,
Kallysten
STORY INFO:
Genre: contemporary, paranormal
Tags: photographer, writer, sweet no sex, friends to lovers, hurt/comfort, vampires
Word Count: 17,568 words
Acknowledgements 
A huge thank you to the Goodreads M/M Romance group for putting so much time, effort, and energy into making this possible. Thanks also to my lovely Beta readers, S and J. So much love for you ladies.
Undeniable on Goodreads (NSFW)

PDF | Mobi | ePub
Review Undeniable on Goodreads