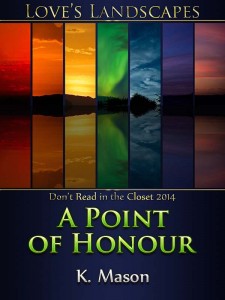 PHOTO DESCRIPTION:
In a clearing within a wood, a long haired young man, wearing black hose and tunic with lacing up the sleeves, kneels on his left knee. His head is bowed over his hands, which tightly grip the hilt of a plain long sword, which is held in front of him, tip down on the ground. It appears as though he is showing submission to whoever is standing in front of him.
STORY LETTER:
Dear Author,
The man in the picture has a difficult choice to make, and whatever he decides will influence many lives. Who is he, and what led him to where he is now?
I'd love to read a story set in the Middle Ages, with plot that isn't solely focused on the relationship. Explicit sexual content and tension are beyond welcome, but please no non-con scenes or BDSM.
Think steel, blood, sweat, and forbidden lust. ;D
Sincerely,
Agnes
P.S.: I'd prefer it not to be too angsty― people were tough back then 😉
STORY INFO:
Genre: historical
Tags: outlaws, knights, reunited, friends to lovers, outdoor sex, frottage, first time, HFN
Word Count: 29,194
Acknowledgements
Firstly, thank you to Agnes for the fantastic photograph and prompt.

A huge thank you to all of the organisers and volunteers of the Loves Landscapes Event for all the hard work you do.

And finally, thank you to my very wonderful beta readers and cheerleaders for their support when I was writing and for helping to knock the first draft into shape.
EVENT: Love's Landscapes
A Point of Honour on Goodreads
ePub | Mobi | PDF
Review A Point of Honour on Goodreads