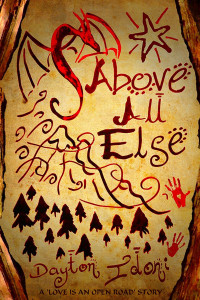 PHOTO DESCRIPTION:
Ribbons of autumnal sunlight penetrate the canopy of leafless trees. The silvery beams reflect off the rippling river, which winds itself amongst the roots of the ancient forest. Next to the gushing water, a blue dragon rests its claw on a gaping fish. The sapphire-scaled creature stares inquisitively into the woods, listening to the cries of an approaching stranger…
STORY LETTER:
Dear Author,
I'm a dragon shifter, and I'm the smallest of my kind. I'm small enough to sit on the shoulders of an average sized man. I might be adorable in both my forms because of my size and looks, but I have a deadly secret ability that other dragons don't have (at least to the same extent I do). Tell me Author who/what is my mate/s and how do we meet.
Thank you Author for telling whatever story this inspires.
Sincerely,
A.J.
P.S. Please don't let any MC be a wet rag. And some adorable/cuteness/affection between the MCs is a plus. Otherwise this can be whatever you want
STORY INFO:
Genre: fantasy
Tags: mythical creatures, magic, enemies to lovers, interspecies, imprisonment, first time, non-explicit
Word Count: 35,782
Special Thanks
I'd like to thank Jaz and Michael for their input into the story and for beta reading the first draft. I'd also like to thank AJ for the prompt. I had a lot of fun writing this story and I couldn't have done it without you guys.
EVENT: Love is an Open Road
Above All Else on Goodreads
ePub | Mobi | PDF
Review Above All Else on Goodreads