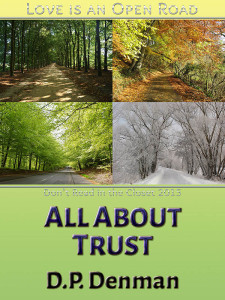 PHOTO DESCRIPTION:
DA request photo: naked young man with his ass to the camera, tied in BDSM restraints and crying.
STORY LETTER:
Dear Author,
His name is Eric B. I never knew his last name. We chatted only online.
Eric was 15 when he thrown out on the streets by his father because Eric was gay. He survived by becoming a prostitute. Eric always said he was a "whore": "two holes and a cock".
He was sexually, physically, mentally, emotionally, and spiritually abused for years by hundreds of different men. He was kept by two pimps for several years, along with other boys.
Eric escaped the pimps, got off the streets with a church's help. The pastor didn't like gays though; he told Eric he wished Eric was not in his congregation. He preached being gay, being a whore, were sins. Eric believed he was Damned.
Eric had an 8th grade education. The pastor did not help get him back on his feet. A family man, a congregation member, paid Eric for sex; Eric needed the money.
Eric had to "whore" again for money to live. He charged half of other escorts' fees because Eric felt he wasn't worth it. Eric began to starve. He was 20.
Eric wouldn't let me help him; I tried!!! He became the kept-boy of a truly sadistic "Daddy". The man broke all of Eric's ribs, and put a huge vibrator in Eric's ass for hours― and worse.
Eric wasn't allowed to leave the apartment. "Daddy" stopped Eric contacting anyone. I was the last.
Eric wanted "Daddy" to kill him.
I want Eric to find love.
Sincerely,
Franklin
STORY INFO:
Genre: contemporary
Tags: barista, dark, homeless, recovery, interracial, hurt/comfort
Content Warnings: mention of violence, sexual and emotional abuse
Word Count: 38,066
EVENT: Love is an Open Road
All About Trust on Goodreads (NSFW)
ePub | Mobi | PDF
Review All About Trust on Goodreads