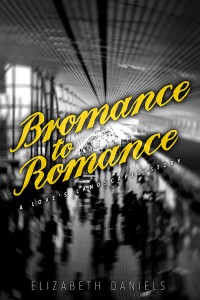 PHOTO DESCRIPTION:
A young man stares at the camera wearing a white T-Shirt and black-rimmed Ray Ban eye glasses. Facial hair covers his chin and upper lip. Tattoos of a skull and flower are visible on his neck. His look is vulnerable, sincere, and wanting.
STORY LETTER:
Dear Author,
My name is _____ and I'm a grad student at ____. I'm looking for love but sometimes it's hard to find guys that want more than a hook-up. Will I find the love of my life on this gay dating site? Or is he already on campus? I snapped this photo via my web cam― is it for my online dating profile or am I sending it to a special someone? What will he think of the tattoos under my shirt? Can he bring out the romantic side hiding behind my glasses? How do we meet and find our HEA?
No BDSM and light on the angst please. Also I like cuddle times. 🙂
Thanks!!
Sincerely,
Julia
STORY INFO:
Genre: contemporary
Tags: friends to lovers, phone sex, first love, college, nursing informatics, slow burn/UST, helpful friends, non-explicit sex, tattoos
Word Count: 19,576
Acknowledgements
To Julia― I hope what they say is true and that the third time is a charm. Thanks for the great prompt and the chance to write these boys.
To the LLUMAS who saved me when I was drowning and to Lori who encouraged me to write phone sex at my desk. xoxo
EVENT: Love's Landscapes
Bromance to Romance on Goodreads
ePub | Mobi | PDF
Review Bromance to Romance on Goodreads