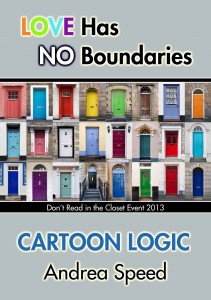 PHOTO DESCRIPTION:
Two guys in a friendly hug.
STORY LETTER:
Dear Author,
I would love a story with a lot of laughter, bad puns and jokes, as well as love. Emotions are the important thing here, sweet discovery. The prompt:
Cartoonist Found Dead in Home. Details are Sketchy.
(Think Huffington Post or CNN)
Who would've thunk these two would come together over the death of a comic/cartoon strip creator?
HEA, if possible.
AU? Cool.
Magic, mayhem, mystery, and murder, all encouraged.
Sincerely,
Lori
STORY INFO:
Genre: fantasy, contemporary
Tags: comic strip, face punching, comedy, death, furries, alliteration
Word count: 5,033
Download