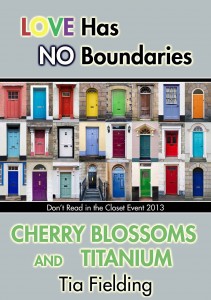 PHOTO DESCRIPTION:
One man kneels in front of another man, leaning to his midsection. It looks like a submissive pose, but also like they're maybe comforting one another? Both men are dressed casually, and you can't tell if the kneeling man is wearing a collar or not.
STORY LETTER:
Dear Author,
He's been my Master for a long time, the day he collared me was one of the happiest in my life. But lately I have the feeling that there's a distance between us, that he's withdrawing and I don't know why. I'm doing my best to be his perfect boy, I need him to be happy, and serving him and being there for him whenever he needs me are one of the most important things in my life.
But why is he so cold? Why isn't he happy anymore? What did I do wrong? Should I ask him? What if I don't like his answer? What I can do to help?
Losing him would break my heart; if I lose him, I have nothing… But I know it's within his rights to send me away, to take my collar back… but that would kill me. I love him. He knows that. Does he?
Please give this sub and his master a HEA 🙂
I like BDSM, angst, and whatever you want to write, the only thing I don't like is post-apocalypse (but I don't see it with that pic anyway).
Thank you!
Sincerely,
Kat
STORY INFO:
Genre: contemporary, D/s
Tags: age gap, tattoo artist, BDSM, sweet no sex, established couples, over age 40, tear jerker, cancer, HFN
Word count: 2,926
Cherry Blossoms and Titanium on Goodreads

PDF | Mobi | ePub
Review Cherry Blossoms and Titanium on Goodreads