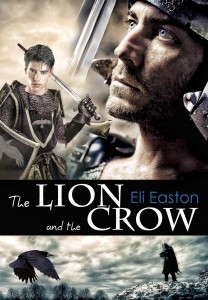 PHOTO DESCRIPTION:
The photo is of the actor Henry Cavill from The Tudors, a very handsome and serious-looking young man with brown hair, a light beard and blue eyes. He's dressed like a medieval knight in a chainmail shirt and shoulder armor.
STORY LETTER:
Dear Author,
I've just won my spurs and a long, hard climb it's been. Being the youngest of seven sons gives you far too many sets of shoes to fill.
But there are things I haven't told my liege, things I can't tell him. These unnatural feelings must mean I harbor a demon. Yet, when I watch him on the practice field… I can't stop the yearning.
Sincerely,
Angel
STORY INFO:
Genre: historical
Tags: knights, first time, slow burn/ust, abduction, abuse
Content warnings: graphic violence, attempted rape, domestic abuse
Word count: 32,099
Acknowledgements
This story was written for the "Love Has No Boundaries" free fiction event put on by the M/M Romance Group of Goodreads.com. The mods of that group generously take on a great deal of work to create these events in order to promote the genre of m/m romance and the writers within it. My thanks to them for providing the platform for this story and to the volunteer editors who reviewed it. Thanks to Angel of the M/M Romance Group for the lovely and inspiring prompt for this story. And a big thank you to my beta readers Kate Rothwell and Kim Whaley.
The Lion and the Crow on Goodreads

PDF | Mobi | ePub
Review The Lion and the Crow on Goodreads