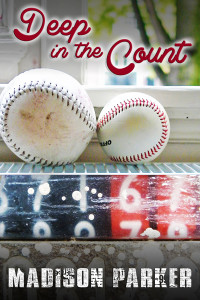 PHOTO DESCRIPTIONS:
1. A young man stands looking off to the side. His simple grey wifebeater shows his muscles, and despite his all-American appearance, his stance seems almost shy, lacking confidence, with his hands in the pockets of his jeans and his body held in a stiff manner.
2. The young boy is lying flat on his stomach, with an almost-smile adorning his lips. He's the opposite of the man pictured above, lacking visible muscles and pale where the other was tan. He's wearing thick-rimmed black glasses, and his dark brown hair appears wind-blown, or perhaps just "artfully messy."
STORY LETTER:
See Photo 1
I may be popular, and the star "jock," but that doesn't mean I'm confident in myself. I try so hard to just make it by. I look at him, and I think I'd give anything for that confidence, those brains, 'cause brains and confidence? That's sexy.
See Photo 2
People think because I'm a "geek" that I'm missing out on life. Sure I'm not popular, but I am self-confident, I know that I will have a great life because I've got the brains to be what I want. College will be over and I'll be a success, where will all the popular people be?
Dear Author,
I would love a different take on some of the other jock/geek stories I've read. My geek is not bullied or shy, he is confident in himself, he just doesn't care about the other stuff. My jock has no problem going after our geek, he doesn't care what others will think, he wants him so bad. The popularity is not something he wants or has worked for, it just is. My geek is resistant because he doesn't need this in his life, his course is set, he doesn't need distractions.
*Would love a tutor/student type of initial relationship, have been dying for a hot scene where the geek knows the jock wants him, maybe he offers to strip or a kiss (for starters) for correct study questions. Must have HEA, prefer little to no BDSM, love some angst.
Sincerely,
Carey
STORY INFO:
Genre: contemporary
Tags: athlete, college, cryptology, geeks/nerds, opposites attract
Word count: 17,179
Dedication 
This one's for all of you who like to get (or turn) your geek on.
Deep in the Count on Goodreads

PDF | Mobi | ePub
Review Deep in the Count on Goodreads