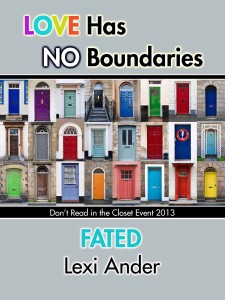 PHOTO DESCRIPTION:
A scruffy shirtless bald man in a red, green, and white kilt is standing with his feet apart looking up. He has tattoos on his upper right chest, and his arms.
STORY LETTER:
Dear Author,
Please help this poor Laird. He's a warrior and a leader, always alone. Now he's fallen in love with the enemy and his clan won't allow it. Please don't make him time travel, but he can shift for sure.
Hugs and please make sure he has an HEA. He deserves one. This is for Kevin and his incredible highlander addiction.
Sincerely,
Lucy
STORY INFO:
Genre: historical, paranormal
Tags: men in kilts, non wolf or cat shifters, mythology, alternate world
Word Count: 31,006
Dedication
For Kevin, Lucy, who have taught me to never say never. I swore I would never write a historical and look what happened. I hope your Scottish laird meets your expectations. Special thanks to Alison. This wouldn't have been half as good without her magic.
Author's Note
Writing a true historical set in the 12th century requires the author to be a bit of a poet. The cadence of the speech has a certain lyrical rhythm to it. Alas! I'm not a poet and this is not a strict historical because there are the hints of magic, of mythical wonder, shifters, and living curses. I chose the period because I needed a plausible time period for the pagan, Roi. It never crossed my mind to consider language of the period as well. I would have loved to write this as historically accurate in both the time period and the language, but there just wasn't enough time to do both. You will find that the language is from the 14th century and before. All other elements are as historically close as I could get with the short period of time I had for research. I hope you enjoy the story as it is.
NOTE: A lexicon of the old UK English used in this story can be found at the end.
Fated on Goodreads

PDF | Mobi | ePub
Fated on Goodreads