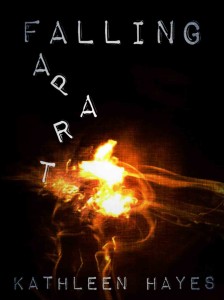 PHOTO DESCRIPTION:
Photo 1: A young man leans his head on his hand. His dark hair spills over his fingers and onto his forehead. He is shirtless and clothed mostly in shadow. His eyes are closed and he appears to be in pain.
Photo 2: A typed note saying "Will you still love me when I fall apart?" with the last word tumbling down the page.
Photo 3: A light-haired man with strong arms is wrapped around the back of a dark-haired man. They are seated in a shroud of darkness, which makes the contrast between their light and dark hair all the more apparent.
STORY LETTER:
Dear Author,
He thinks I'm perfect.
I can't let him see the truth…
…that I'm broken inside
…damaged.
I'd rather he love only a part of me
Than have him leave if he knew the whole.
But the longer I hide the darkness
The faster I fall apart…
Sincerely,
Susan
STORY INFO:
Genre: dystopian future
Tags: cataclysm, second chance, violence, HFN, dark
Content warnings: depictions of graphic, violent nightmare scenes that may trigger some people
Word count: 11,435
Falling Apart on Goodreads

PDF | Mobi | ePub
Review Falling Apart on Goodreads