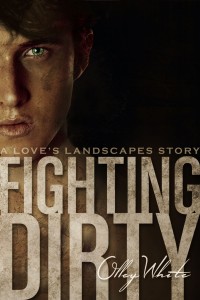 PHOTO DESCRIPTION:
The photo is of a man in his early twenties. Naked from the waist up, his dark hair is damp and tangled and his olive skin mud-splattered. With dark, dark eyes, perfect full lips and a defined, smooth chest, he is truly beautiful― but there is something haunting about him. His brooding gaze, trained on something just behind the photographer, shows determination… and maybe just a little bit of sorrow.
STORY LETTER:
Dear Author,
I won the tournament, he came in second…
I didn't even compete to win, but once he was my final opponent, I had to give all I have in me, to prove to him I'm worthy.
I always admired him from afar, but dreamed about him up close and this tournament was my chance to get near him. All I ever wanted was for him to get to know me and maybe, just maybe, something could grow? But I guess I blew it already, given the dirty looks he sends me…
Please give my guys a HEA… otherwise, feel free to make their story as hot and dirty as you want 🙂
Sincerely,
Tina

STORY INFO:
Genre: historical, other world
Tags: slow burn/UST, fighting, class differences, first time, enemies to lovers
Word Count: 8,010

Acknowledgements
I have loved every minute of this writing challenge and would like to thank Tina, firstly, for such a great prompt.

I wouldn't have been able to do this without the support of my fellow Unicorns who, underneath all the smut, have hearts of gold and are generous to a fault. As morale-boosters, question-answerers and beta-readers they are amazing. Thanks Uni's, you're the best.

A big thanks to Natasha Snow for my beautiful cover― I love it hard.

Of course I can't thank my husband and children enough; they have to put up with me when I'm not fully present in this land. Many a tea's been burnt because I've "just had to get this idea down". Thanks guys, I love you so, so much.
EVENT: Love's Landscapes
Fighting Dirty on Goodreads
ePub | Mobi | PDF
Review Fighting Dirty on Goodreads