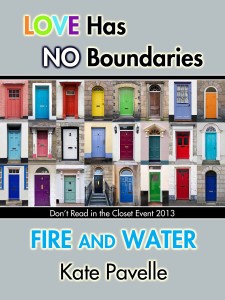 PHOTO DESCRIPTION:
A mostly black and white photo of a man partially obscured in shadow. The collar of his pinstriped shirt is turn up and his hand is in front of his face with orange flames flowing from his index finger and thumb. Those flames are reflected in his eye.
STORY LETTER:
Dear Author,
I met him at a magic show in Vegas. I'd won a free meet and greet and he was the main act. He was beautiful and mysterious and how the hell had I never known how sexy eyeliner could be on a guy. In other words, he's way out of my league.
To my surprise, he asked me out, then we went on one "date". It was just a simple dinner, a kiss on the cheek at the door, and "poof" he was gone. He texted me later and said our connection was almost too much for him to control himself and he'd really like to see me again, but… there were some things he needed to tell me and show me about himself before we could proceed. I'm scared to death to go… but even more scared not to.
What do you think he's hiding? Should I take the chance or let this beautiful man disappear from my life?
Sincerely,
K-lee
STORY INFO:
Genre: urban fantasy, contemporary
Tags: magic users, mermen, entertainers, masseuse, sweet no sex, elementals, Las Vegas, paranormal, fated mates
Word count: 7,762
Fire and Water on Goodreads

PDF | Mobi | ePub
Review Fire and Water on Goodreads