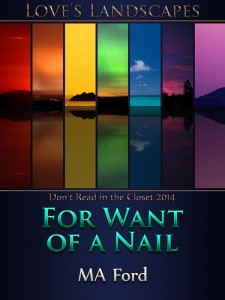 PHOTO DESCRIPTION:
Two men, naked, on a clear Perspex chair, chest to chest, forehead to forehead, looking intently into each other's eyes.
STORY LETTER:
Dear Author,

It seemed like a good way to make a few extra bucks. The new semester was starting and my scholarship didn't quite cover all my expenses. I'd never thought of myself as particularly photogenic, but when I saw the advertisement for male models hanging on the bulletin board in the Art building, AND saw how much they offered to pay, I was in.
My first shock was that I was expected to model nude for the cameras. I was nervous, but the professor assured me that everything important would be covered in a "truly artistic manner." Not what I expected, but I was sure I could handle it.
My second surprise was that I was not the only model. Not a big deal. I'm comfortable with my body and my masculinity. It was just a job― a rather well-paying job. Nothing personal. Nothing real. So when I opened my eyes and saw that look, why did my insides start to burn?

Sincerely,

Chris
STORY INFO:
Genre: contemporary
Tags: college, British, family drama, non-explicit, coming out, sweet
Word Count: 12,193
EVENT: Love's Landscapes
For Want of a Nail on Goodreads (NSFW)
ePub | Mobi | PDF
Review For Want of a Nail on Goodreads