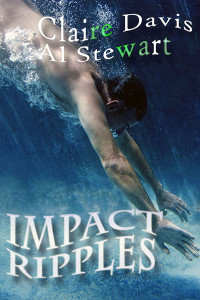 PHOTO DESCRIPTION:
The photograph looks like an image of a desert, with sand dunes and mounds. However, a closer inspection may reveal that the image is in fact made up of naked bodies.
STORY LETTER:
Dear Author,
Where the hell am I? I had a drink at the lounge bar, with the cute guy I met at the check in, we chatted for a while, I went to the toilet and… what, where, who? Who are these people? I am surrounded by naked bodies… well, I am naked! They are all asleep, mhm, some are stirring… And the heat, it is so hot in here, not humid but very hot. Some sort of wooden roof protects us from the sun but I can feel the breeze, warm breeze and the smell of the sea… I cannot move, why can I not move? Just my eyes can move but when I try to turn around I feel like I am stuck on a fakir bed. Drugs… I must have been drugged and kidnapped at the airport… Jake! The guy I had a drink with is just a couple of bodies from me, still sleeping. Maybe he knows what happened. Maybe not, he just opened his eyes and looks as lost as I am.
That modelling job for young handsome men with such a great pay even without experience… Shit, it must have been a fraud, how gullible, stupid and naïve of me! The idea of spending two weeks in the Bahamas modelling for a gay magazine with dozens of other hot guys must have sent my neurons too low to be of any use…
Sincerely,
Laura
STORY INFO:
Genre: paranormal, contemporary
Tags: merman, interspecies sex, bonded, mental breakdown, sea sex, life partners
Content Warnings: abduction
Word Count: 14,933
Acknowledgements
With thanks to our magnificent readers: Kristan, Helna, Noah.
With thanks to the MM group and all the volunteers who take part.
A special thank you to Noah, for the idea, the inspiration, and all the fish.
A massive thank you to Noah Homes for creating such beautiful covers.
Dedication
This story is dedicated to Loki
EVENT: Love is an Open Road
Impact Ripples on Goodreads
ePub | Mobi | PDF
Review Impact Ripples on Goodreads