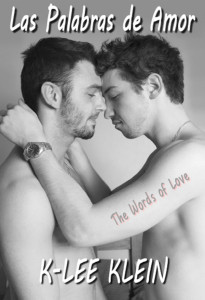 PHOTO DESCRIPTION:
Close-up photo of two men's heads, and part of a muscled arm in front of them. One man is facing forward with only half his face showing, and the other is turned to the side. The man on the left is darkly-stubbled, and ethnic in appearance. The man on the right has one eye staring into the camera.
STORY LETTER:
Dear Author,
That's us… Danilo and I, on our last night together. A few hours after I took this photo Danilo got the phone call that his wife had gone into labor, we had agreed that when the baby was born we would finally go our own way. A week later I left for my Peace Corps mission in Africa.
That was two and a half years ago, now I'm back in the neighborhood and it's like it's always been. I'm still the gringo, the only white kid on the block.
Everything is the same… But it isn't. Danilo is raising his son alone, and I am not the boy I was, I am not settling for being his little secret anymore. Ten years of hiding were enough for me. I still love him though… He called me last night and asked if I wanted to meet his son, Lucas. His son who he named after me… I wanted to be strong and say no, but I said yes anyway.
I never could stand to disappoint Danilo.
Sincerely,
Lauraadriana

STORY INFO:
Genre: contemporary
Tags: friends to lovers, reunited, men with children, self-discovery, coming out, characters with history, multi-cultural
Word count: 14,614
Dedication
For Lauraadriana who gave me two very interesting characters to write and a plot situation I'd never dealt with before. I hope I did it justice. And for M.L. Rhodes who offered me support, encouragement, and her fabulous editing skills.
Las Palabras De Amor on Goodreads

PDF | Mobi | ePub
Review Las Palabras De Amor on Goodreads