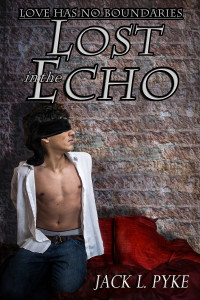 PHOTO DESCRIPTION:
Black and white photo of a young man bound to the bed. His white shirt is torn open, revealing toned abs; arms are bound wide, hands gripping at the rope and raised off the bed. A blindfold covers his eyes, and his head is turned slightly to the right. Mouth is open slightly, showing a need to speak, be heard, yet it looks like an internal conflict is keeping the man bound, hidden, and silent.
STORY LETTER:
Dear Author,
The bed was soft, the sheets cool. That was all William could sense. Until fingers touched his face. A stranger's touch and he shuddered, listening for a voice, an explanation, some reason for this. Why was he here? Why were they doing this? And what did they want with him?
Sex is an option, not a must. If sex, please no twee or raunchy sex. HFN is enough, no HEA needed. Please try for something like abduction rather than BDSM. Set somewhere in Europe and please avoid the usual kind of crime plots, like the mafia.
Thank you,
Joan
STORY INFO:
Genre: contemporary
Tags: professors, abduction/kidnapping, enemies to lovers, psych play, captivity, HFN
Content warnings: mild violence
Word count: 20,497
Dedication
To the lady who gave me William. And to the LHNB editorial and production volunteers: huge, huge, thanks.
Lost In The Echo on Goodreads

PDF | Mobi | ePub
Review Lost In The Echo on Goodreads