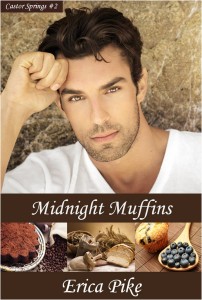 PHOTO DESCRIPTION:
A close up of a deep-looking, handsome man lying on a white floorboard. The back of his wrist lies over his forehead and he's looking into the camera with beautiful brown eyes under thick black eyebrows. His lips are full and luscious and his stubble is black.
STORY LETTER:
Dear Author,
I am kind of a quiet guy. I've never had any luck meeting people or anyone who could really pull me out of my shell. Please help me find someone strong enough and willing to take a chance on me.
Sincerely,
JustJen
STORY INFO:
Genre: contemporary
Tags: culinary, blue collar, established couples, men with pets, reunited
Word count: 9,326
Acknowledgements
Thank you, JustJen, for posting a picture of the most beautiful man and the perfect prompt to go with him. Huge thanks to my superstar beta reader Pati. I don't know what I'd do without you. Big thanks to the LHNB editing team and the M/M Romance group on Goodreads for organizing the "Love Has No Boundaries" event. This story wouldn't exist without you (and Nancy from last year!).
Midnight Muffins on Goodreads

PDF | Mobi | ePub
Review Midnight Muffins on Goodreads