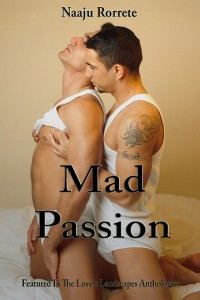 PHOTO DESCRIPTION:
Two young, handsome men kissing against the background of a summer day in the woods, while one of them is carrying the other in his arms.
STORY LETTER:
Dear Author,
The guys in this photo have come to a big revelation, and they could not contain themselves. Perhaps they have finally figured out their feelings for each other, or perhaps the one who's picking the other guy up has finally proposed on this fine Summer day, after all that they had gone through. I just want a story about how they came to be at this point in time. I don't care if the story is sad or happy, I just want a happy ending.
Sincerely,
Angela S.
STORY INFO:
Genre: contemporary
Tags: enemies to lovers, first time, construction, banker, homophobia, sexual repression, anger issues, hurt/comfort, family, men with kids, crazy ex, hurricane
Word Count: 41,834
Acknowledgements
Thanks to Angela Stiver, whose brilliant prompt urged me to write this story. The warmest gratitude to Debbie McGowan, who generously dedicated countless hours copy-editing this story. Extra special thanks to Anna, Averin, Jackie, Rissa, Donna and D.C. for the attention and time invested in proofreading this story. And my deepest appreciation to C.M., who worked so hard formatting this ebook.
Also, lovingly thanks to Pat, who is my cheerleader and always believed in me.
This book originated as part of the M/M Romance Group's "Love's Landscapes" event. My deep gratitude to the Moderators of this year's event, Raevyn, Sue and Shaz, for their hard work.
Group members were asked to write a story prompt inspired by a photo of their choice. Authors of the group selected a photo and prompt that spoke to them and wrote a short story. The result is that there are nearly two hundred M/M stories available and free. Joining the group will allow you to read all those stories and much more, but mainly, you will find like-minded friends.
EVENT: Love's Landscapes
Mad Passion on Goodreads (NSFW)
ePub | Mobi | PDF
Review Mad Passion on Goodreads