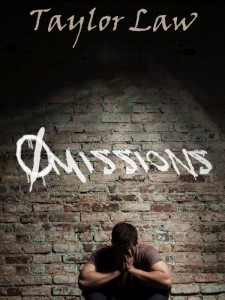 PHOTO DESCRIPTION:
A naked man sitting with his knees pulled to his chest and his head hanging down. He is in the middle of an overgrown field, surrounded by woods. Another naked man is crouched at his back, holding his shoulders, and he has his face buried in the back of the seated man's neck.
STORY LETTER:
Dear Author,
My established couple has plans to finally tie the knot and take their relationship into happily-ever-after territory. Unfortunately, life… especially a life that is a completely fabricated lie… always has a way of sneaking up on you. One of my guys is living a lie, living a life that is completely fake and, he thought, his horrid past was buried forever. Just as he is ready to believe that there is a chance for him to move on and live the fairytale, the past comes knocking on his door. And now the bright future is looking really dim.
Would you, dearest author, please run my guys through the wringer, break them down and then help them build their new life together without the lies and the fear so that they can finally, finally be happy, forever.
Tags: Angst, abuse, graphic violence, dubious consent, tearjerker BUT with a HEA
Sincerely,
Susan65 🙂
STORY INFO:
Genre: contemporary, thriller
Tags: abuse, angst, criminal, law enforcement, non-con, tearjerker
Content Warnings: graphic violence; forced sexual favors; mentions of sexual assault, including underage
Word Count: 22,820
Author's Note
Dear readers, Omissions was an enjoyable challenge for me to write. It is quite different from other things that I have written in the past. I'm thrilled with the way it turned out. It allowed me to expand and grow. I wanted to throw out a little warning for you. If you have any triggers, please be careful reading this story. It has some dark moments. People who read and enjoy dark books may not think so, but some others may not be able to handle them. I don't want anyone to be hurt. Thank you, Susan, for the prompt. I hope you all enjoy the story as much as I did.
EVENT: Love's Landscapes
Omissions on Goodreads
ePub | Mobi | PDF
Review Omissions on Goodreads