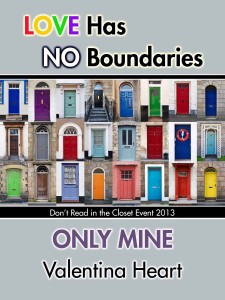 PHOTO DESCRIPTION:
Two older, good-looking men caught in an intimate moment after a good time in a BDSM club. They are dressed in leather with their T-shirts tucked in their belts. They look dangerous with all that exposed muscle, but still share a touch of tenderness where one man's hands rest at the waist of the other while they press their foreheads together.
STORY LETTER:
Dear Author,
We have what appears to be a Dom and his sub, but appearances can be deceiving. These two men are actually undercover. While their personas are masks, the emotion in this photo is very real.
What has brought these two men to this point of giving and receiving comfort?
I wouldn't mind BDSM in the story. Either because it is a part of one or both of their real lives or because while undercover, they realize that these new experiences work for them in some way.
I would like a HEA and would LOVE this scene to appear in the story.
Sincerely,
Sue

STORY INFO:
Genre: contemporary
Tags: law enforcement, BDSM, tattoos, dirty talk, slave
Word count: 9,429
Only Mine on Goodreads

PDF | Mobi | ePub
Review Only Mine on Goodreads