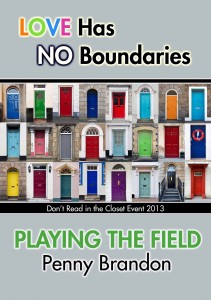 PHOTO DESCRIPTION:
An athletic, muscular man, aged about twenty seven, with short, dark hair, is looking sideways at someone only he can see. Tribal-type tattoos adorn his shoulders and biceps, and a large scroll tattoo covers his ripped abs. He's wearing white briefs and nothing else.
STORY LETTER:
Dear Author,
He was the one that finally broke through the walls of one of the most successful young soccer coaches, who was secretive with his personal life. The coach was seen a few times with women in public, but no one really knew about the coach's secret true desires… until he came along and there was no denying the sexual tension between them.
Contemporary, with no paranormal or shifters
The other M/C is open to the author, preferable would be someone also in the sports industry. HEA please, with lots of sexual tension and sex, of course… lol.
Sincerely,
Shiri

STORY INFO:
Genre: contemporary
Tags: sports, soccer, coming out, tattoo, athlete, first time, two alpha males
Word count: 8,034
Playing the Field on Goodreads (NSFW)

PDF | Mobi | ePub
Review Playing the Field on Goodreads