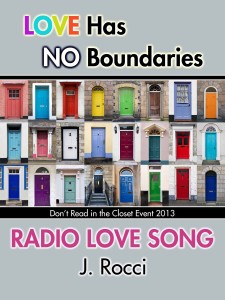 PHOTO DESCRIPTION:
The photo is focused on two pairs of legs in baggy sweatpants and skate sneakers, toe-to-toe facing each other. One person is wearing light blue sweatpants and grey/black Vans, while the other is wearing dark blue Aéropostale sweatpants and dark DC skate shoes. They're outside and it's bright out, on dry grass with trees in the background. The person in the dark sweatpants is standing on their toes, leaning forward toward the other person.
STORY LETTER:
Dear Author,
I have been blessed. I have only loved two guys. The first guy was literally the boy next door but we were so young. The second guy is still the one I'm with. We are happy, domestically so, just like an old married couple… if you know it was allowed. But finally! Finally! Our state passed a law that we can!
So now… WHAT IS HE WAITING FOR? I never thought in our lifetime that we would have this chance. Does he not want to marry me? Should I ask him? Help!
Definitely HEA. I just adore domestic, sweet, established relationships.
Sincerely,
Rissa

STORY INFO:
Genre: contemporary
Tags: performing arts, established couples, family, flamboyant characters, holiday, multicultural, sweet no sex, weddings
Word count: 6,566
Radio Love Song on Goodreads

PDF | Mobi | ePub
Review Radio Love Song on Goodreads