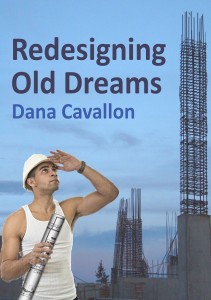 PHOTO DESCRIPTION:
Two men embrace, eyes tightly closed. Light gleams off their brown skin, highlighting solid muscles and prominent veins on strong arms. The man in the foreground is wearing a white tank-top, his face pressed against his shirtless lover's shoulder. A twilight-blue background contributes to the somber feeling of a poignant moment.
STORY LETTER:
Dear Author,
I can't stay. This city is no longer my home. I am constantly reminded of what has been lost. All I have left is him but I'm afraid he won't come with me. How do I ask… beg him to stay by my side? Will I be strong enough to walk away if the answer is no?
Sincerely,
Lexi
STORY INFO:
Genre: contemporary
Tags: family drama, grief, established couples, friends to lovers, blue collar, Hispanic, romance, HFN
Content warnings: death of a parent
Word count: 14,007
Acknowledgments
Thank you to my wonderful (and wonderfully patient) betas, who helped make it a much stronger story; to Lexi Ander for the inspiring prompt that finally got me to complete a story; and to everyone who worked so hard to make this event possible.
Redesigning Old Dreams on Goodreads

PDF | Mobi | ePub
Review Redesigning Old Dreams on Goodreads