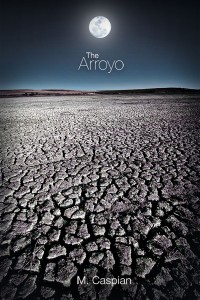 PHOTO DESCRIPTION:
A dark-haired, young man crouches naked in the corner of a bathtub, beneath a spray of water. White tiles and chrome fittings surround him. A heavy chain with a sturdy padlock is draped over his right shoulder, above a large tribal tattoo on his bicep. The man protects his head and chest with his arms, cowering, as he apprehensively meets the gaze of the viewer staring down at him.
STORY LETTER:
Dear Author,

I always knew it was a possibility. Have known since childhood that they could take me someday. The slave traders have been sweeping the area for weeks now but I didn't think they'd want me. They usually take girls and if they take boys they're younger, blonder… prettier. There's not usually a demand for someone who looks like me and has reached the ripe, old age of twenty-four. But I was wrong. Someone did want me. I'm so fucked.
One last sweep of this dirt water town and I can get back to my life. My books, my music, my art and my life that doesn't revolve around grabbing kids to sell to the highest bidder. I hate this shit. One last run. My debt will be paid and I'll be free from that son of a bitch who grabbed ME as a kid. Maybe then I can finally stop thinking and dreaming. Turn off those dark desires that swirl in my head and wake me up at night in a cold sweat. I'm not HIM. I will never be HIM. My last fucking run and it all goes to shit when some guy, trying to be the hero, gets in my face. He's too old, too dark, too inked… but God help me I want him.
I don't know what I was thinking when I stood up to him. I just wanted the kid to have half a chance at getting away. He's so angry. I screwed up his quota and now I'm going to pay for that. He told me to get clean. EVERYWHERE. Then he gave me a thick chain with a padlock on it and told me to chain myself to the table when I was done. Something about "inspecting the merchandise". I'm so fucked.
I'd like a story that caters to my medical kink. Examinations, medical instruments, non-con that turns consensual, never penetrated straight virgin, training, etc… Prefer some angst with a lot of internal struggle for both characters. Straight guy should struggle against getting aroused by his captor. No Stockholm syndrome and a HEA.
Thanks!

Sincerely,

Moderatrix Lori
STORY INFO:
Genre: dystopia, speculative fiction
Tags: dark, slavefic, medical personnel, medical kink, body modification, abuse, humiliation, first time, age gap, interracial
Content Warnings: graphic violence, sexual violence (rape, sexual assault), medical procedures
Word Count: 34,378
Acknowledgements
Thank you, Moderatrix Lori, for posting your delicious prompt. I only hope I've done it a quarter of the justice it deserves. Huge thanks to Anyta, I owe you more than I can say. My thanks to four truly amazing (and patient) betas: Ery, Eve, MightyMaeve and Julio. Thank you to all the Goodreads M/M Romance group's Love's Landscapes volunteers: you work so hard! And thank you, Natasha Snow, for your wonderful cover design.
EVENT: Love's Landscapes
The Arroyo on Goodreads (NSFW)
ePub | Mobi | PDF
Review The Arroyo on Goodreads