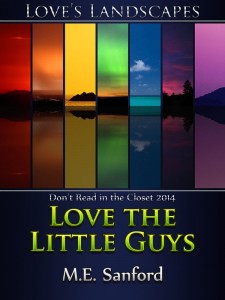 PHOTO DESCRIPTION: 
A beautiful, feminine-looking young man faces the camera with a slight smile on his face. He has feather clips on the lashes of both eyes, which are also heavily lined with mascara. Studs in his lips, upswept blond hair, and an utterly peaceful aura complete his look. He seems like he's not afraid of what he likes, and he is willing to let people see that side of him, that openness of his quirks and what he enjoys, without feeling guilty.
STORY LETTER: 
Dear Author,

Please help me find a love of my own. I'd like a cute, pixie-faced little bottom-boy to love, but my type of guy always want a manly-man top, and not little femme me. I know I'm small, guys always assume I'm a bottom, then are surprised when they realise I'm a top. I can't tell you how many times I've been rejected…
I've got a big heart, but no one to give it to. 

Sincerely,

Maddox
PS. I'd really like some plot to go with the sexy-times, if possible.
No historical, no war, if possible no PWP
Thank you.
STORY INFO:
Genre: contemporary
Tags: Native American, yoga, twinks, flamboyant characters, effeminate top, HFN
Word Count: 5,042
EVENT: Love's Landscapes
Love the Little Guys on Goodreads
ePub | Mobi | PDF
Review Love the Little Guys on Goodreads