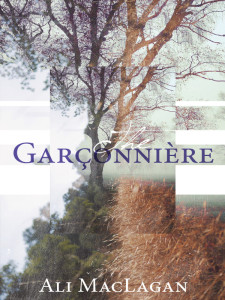 PHOTO DESCRIPTION:
Two shirtless men embrace as if dancing. One is a black man with shorn, dark hair; the other is white with blond hair. Each has one arm wrapped around the other's body, while clasping their other hands together. The white man's head is tilted toward his partner's shoulder, while the black man appears to be whispering something in his ear.
STORY LETTER:
Dear Author,
The young man in my arms, singing to me as we dance, is the most important person in my life. We grew up together and for years he has been there for me during the darkest days of my long illness: entertaining me, telling me stories… singing to me. He is my best friend… no, my ONLY friend, although he shouldn't be. I am the cherished son of a wealthy plantation owner, and he is an owned slave.
I would like for their relationship to be sweet with good sexual tension and with at least one intimate scene between them that includes their first fumbling discovery of each other… so please make them old enough so it isn't icky. No PWP.
Please include the scene from the photo in at some point of the story.
Please do not give this a bittersweet ending even though one character has a chronic illness; I would like for it to at least have a HFN ending.
In case it wasn't clear in my prompt, I'm hoping this will be set at some point around the American Civil War
Sincerely,
Heather C
STORY INFO:
Genre: historical
Tags: interracial, coming of age, illness/disease, friends to lovers, slow burn, tearjerker
Content Warnings: racist language and violence as was typical in the Deep South pre–Civil War, off-page deaths of minor characters, dub/non-con, this story contains a sexual situation between a black slave and a white slave owner that some readers may find objectionable
Word Count: 54,398
Acknowledgements
This story was a long, long process, and it would not have been possible without the support of so many good friends.
Donna! You are like the sister I never had. Thank you for making me laugh when I wanted to cry, for the sprints that you did with me… for the thousands of facebook messages talking through this or that or just because. This story would have been about two pages long without you and all your words of encouragement.
To my editor, Stacey Jo, thank you for cleaning this sucker up and for dealing with me when I decided to tweak it just a little bit. I appreciate all of your expertise and your patience.
Sam, BIG squishes for the fantastic cover, for reading things over, and trying to keep me consistent and on track.
Wulfy, Al, Kaje, and all the others who happened to get cornered by me when I was feeling needy and unsure, thanks for listening and for your advice.
And, of course, to Heather C. who provided all the inspiration and support I could have asked for. Thank you for everything… for giving me Joseph and Henry… and for putting up with my less-than-stellar updating habits. I hope this story does your prompt some justice.
I am truly thankful to all of you, along with the entire DRitC family, there are not enough accolades to bestow upon you.
EVENT: Love is an Open Road
The Garçonnière on Goodreads
ePub | Mobi | PDF
Review The Garçonnière on Goodreads