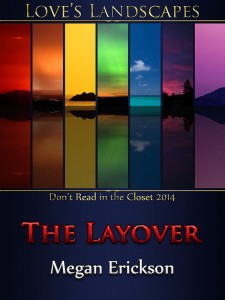 PHOTO DESCRIPTION:
Two sleeping men lie on a mattress on the floor. One man has his arm around the waist of the other, spooning him. The man in front has a colorful tattoo on his shoulder.

See the photo here
STORY LETTER: 
Dear Author,

I can't think of anything worse after a night of drinking than waking up next to someone and not being able to remember his name, or how you met… or why he's dead. 

I'm dying to see where you take it from here. I would love to see something humorous. I would love it even more if you manage to keep the cops out of it.

Sincerely,

Gwynn

STORY INFO:
Genre: contemporary
Tags: humor, some mystery, wicked hangovers, dancing in gold lamé shorts, a talking parrot, and what happens in Vegas doesn't stay in Vegas, HFN, adventure, amnesia
Word Count: 17,005

Author's Note
I had a blast writing this. I saw the photo, read the Dear Author letter, and immediately thought of the movie The Hangover. So this story is a little inspired by that but with… you know… guys who like guys.
EVENT: Love's Landscapes
The Layover on Goodreads
ePub | Mobi | PDF
Review The Layover on Goodreads