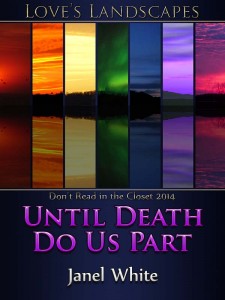 PHOTO DESCRIPTION:
Two men are in a hallway with small doors all around, one open. The first man is sitting with hands behind his back like he is cuffed, and staring straight ahead with a blank expression on his face. The second man is standing over the first. He is wearing a police uniform that is form-fitting. The police officer is looking down at the first man and holding him in the chair with his hand.
STORY LETTER: 
Dear Author,

He's got the wrong guy. I'm the victim and someone is trying to kill me. That body was left as a message, and I was only there because of the note. He knows me. He knows my body and my heart. I thought he was falling for me. How can he think I am capable of murder?
Please no BDSM or anyone younger than mid-twenties (preferably without a large age gap), and please give these men an HEA. Violence, scares, near-death experiences, hospital scenes, graphic brutality, and past abuse are all pluses as long as they're not consensual or considered a good thing.
Thank you!

Sincerely,

Kelly
STORY INFO:
Genre: contemporary
Tags: law enforcement, fetish/toys, abduction/stalking, tearjerker, revenge, suspense, mystery
Content Warnings: graphic violence, prison violence
Word Count: 11,087
Acknowledgements
Beta'd and edited by the wonderful Gillan, Alex and Debbie from M/M romance group.
EVENT: Love's Landscapes
Until Death Do Us Part on Goodreads
ePub | Mobi | PDF
Review Until Death Do Us Part on Goodreads