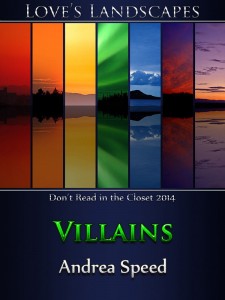 PHOTO DESCRIPTION:
Two manga-style young men on the verge of a kiss. One has white hair, while the other has his face partially hidden by a hood, although his eyes seem to have a reddish tint.
See the photo here

STORY LETTER:
Dear Author,

I know that everyone believes that I'm the monster, and that He keeps me on a leash. I don't mind; it's funny how everyone is deceived by our act and while they look at me with fear and loathing, His secret is safe. No one is going to know that behind his innocent look and smile there is a soulless and sadistic man. I love Him the way He is and even if He isn't capable of love, I know that I'm the most valuable person in his life. He trusts me, He cares about me and He wants to be with me. And it's enough.
Sometimes, I wonder― am I monster too?
**Please no: BDSM
Sincerely,
Anna

STORY INFO:
Genre: science fiction, fantasy
Tags: superhero, supervillains, genetic engineering, mad scientist, crime boss, action/adventure, alternate universe
Content Warnings: violence, cursing, bombing
Word Count: 6,937
EVENT: Love's Landscapes
Villains on Goodreads
ePub | Mobi | PDF
Review Villains on Goodreads