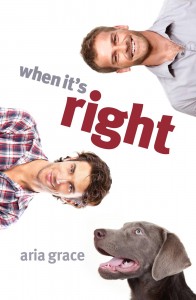 PHOTO DESCRIPTION:
A smiling dark-haired guy in his twenties or thirties is apparently driving a car. Another man, perhaps a little younger, also with short dark hair, is resting his head on the driver's shoulder, eyes closed, a faint smile on his face. Behind them on the backseat is a dog, and all we see of it is the dog's big head, eyes closed, its chin on the resting man's neck. All three look utterly contented.
STORY LETTER:
Dear Author,
If it wasn't for this wonderful, sleeping animal, my love and I would have never found one another. We fell hard and fast, but a secret I'd hoped would never be exposed almost tore us apart forever.
Please describe our journey finding true love and overcoming obstacles with the unexpected help of the best four-legged friend a guy could have.
I'm looking for a story that has angst, but ultimately ends with a sweet HEA.
Sincerely,
MW138
STORY INFO:
Genre: contemporary
Tags: family drama, veterinarian, first time, coming out, men with pets
Word count: 33,036
When It's Right on Goodreads

PDF | Mobi | ePub
Review When It's Right on Goodreads