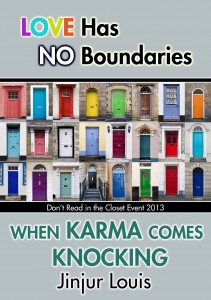 PHOTO DESCRIPTION:
A well-built young man with longish brown hair stares sideways at the viewer. His hair is wet and hanging over his eyes. His face and naked chest are splattered with mud. He does not look happy, in fact he looks furious.
STORY LETTER:
Dear Author,
"I cannot believe how badly my day has gone what with the rain and the mud. To top off this craptastic day, my roommate invited some friends over. The guy I have been crushing on took one look at me and laughed his pretty ass off. I really want this day to be over."
This poor boy. Do you think you can make his day better? I am hoping for a HFN or maybe even a HEA.
Just a note: I like all stories that end well for the MC's. Contemporary, mystery, paranormal, shifter, D/s, taboo, sweet stories, BDSM, thrillers, plain vanilla, fantasy, other worlds, non-con/dub-con, really anything goes!
Sincerely,
Peggy
STORY INFO:
Genre: contemporary
Tags: superhero wannabe, weird nicknames, mild PTSD, hurt/comfort, arts/crafts
Content warnings: mentions of rape and past abuse
Word count: 16,251
When Karma Comes Knocking on Goodreads

PDF | Mobi | ePub
Review When Karma Comes Knocking on Goodreads