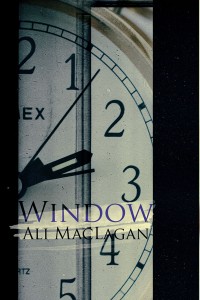 PHOTO DESCRIPTION:
A beautiful, toned man lies on a bed of white linen, naked but for a black cord around his left wrist, and a sheet barely covering his lower body. His left arm is bent, his hand resting against his temple. He is lifting his right arm up, away from his body. Mussed, brown hair hangs low over his forehead, and thick stubble covers his chin. His dark eyes throw a questioning glare toward the camera.
STORY LETTER:
Dear Author,

I shouldn't have come. He doesn't want me here. How many times do I need to hear him say it, shout it, snarl it at me, before I get it through my head that he means it? I wish I could turn my back on him and leave, and find someone easy. Someone warm and welcoming who would laugh when they see me, and give me a hug.
But even though he doesn't want me here, I still think, deep in my heart, that he needs me. And I just can't walk away.
Or maybe, I'm the one who still needs him.

Please no shifters, no BDSM, and at least a HFN. Otherwise I'm open to just about anything.

Sincerely,

Kaje
STORY INFO:
Genre: contemporary
Tags: HIV, angst, bartender, accountant, fellating of fruits and vegetables, cheating scumbag ex-boyfriend
Word Count: 29,517
Acknowledgements
First of all, I need to send my thanks out to Kaje for writing a fantastic prompt. And more importantly, thank you for being such a great source of support for me and all the authors in the event. Your words of heartfelt encouragement helped keep me going.

To Nicole at Angel Edits, I owe you a huge thank you for editing and proofreading for me. Your comments and suggestions helped tighten and improve my story, and I am incredibly grateful for your attention, time, and knowledge.

Thank you to Barb for her marvelous editing and for putting up with my sleep-deprived ramblings. Another thank you goes to my QA partner-in-crime, Donna, for taking time out from her duties to read my story and offer her input. And I can't forget to send a ginormous squish of appreciation to Samantha, for formatting my story and making a fabulous cover for it. Words don't do you ladies justice! Mwah!

And to the entire DRitC crew, without whom none of this would be possible, thank you. Please know that these two words do not go far enough to convey the gratitude I feel for helping me with this story and letting me be part of your family.
EVENT: Love's Landscapes
Window on Goodreads (NSFW)
ePub | Mobi | PDF
Review Window on Goodreads