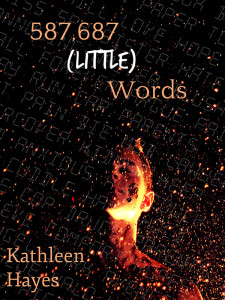 PHOTO DESCRIPTION:
Four photos of two young men. One is wearing a shirt that says, "I'm his" and the other is wearing a shirt that says, "He's mine." One photo is of them standing side by side kissing. One is of them holding hands and walking down a path between some trees. The other two shows them hugging intimately.
STORY LETTER:
Dear Author,
These men are in deep trouble, one of them in great danger, (preferably) seriously injured or near death. Kidnapping or being held against one's will is always wonderful. Hospital scenes a major big plus, but if you give me that "OMG he's gonna die and I can't live without him" moment, I'll be ecstatic.
Any genre but historical and high fantasy (not recognizable as Earth now or in the future) is fine. I love urban fantasy, mysteries, and thrillers in particular, but seriously, do what you want.
Traditional relationships only (e.g., no ménage, no open relationships, no D/s, no incest, etc.). I'd prefer the youngest to be at least twenty-one with no extreme age gaps. No cheating (not on wives either), and no BDSM, but if you have an amazing story, I can be flexible on the latter. And please no afterlife; I want them to be happy here and now!
I think that still gives you lots of room to play. Present tense or past, first person or third (even second if you can make it work!), established relationships, new, or rekindled, anything you want go for it. I just want men who are people I'd like, whose relationship makes sense to me, who are in deep danger that will have me clutching my chest in fear.
Can you help these boys get their HEA?
Sincerely,
Kelly H.
STORY INFO:
Genre: contemporary
Tags: slow burn/UST, hurt/comfort, injury, kidnapping, spy, no sex, emergency foster parent, journalist
Content Warnings: mention of human trafficking, violence
Word Count: 10,493
EVENT: Love is an Open Road
587,687 (Little) Words on Goodreads
ePub | Mobi | PDF
Review 587,687 (Little) Words on Goodreads