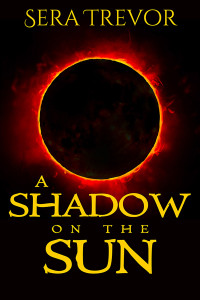 PHOTO DESCRIPTION:
A slender young man with long, spiky brown hair stands in a forest. He's dressed in a fur-lined cape and a green shirt and tunic in the medieval style. He gazes off into the distance, as if he's looking for someone.
STORY LETTER:
Dear Author,
"That's our Runaway Prince. We were supposed to escort him to his wedding this week to the Crown Prince in a neighboring Kingdom, but he slipped out of the palace. He told me he didn't trust his betrothed or their Kingdom and refused to marry, but was ordered to. He thinks they're up to something. Knowing him, he's gone to find the answer. He's clever, excellent at stealth and stubbornly focused. I need to find him. Since childhood I've been his confidant, valet, protector. But he eluded me, left me. Did he drug/enchant me? I dreamt he visited and kissed me the night he left, promising he'd return. If only he knew how I felt, he's my heart and I'd follow him to the end of the world."
The Prince looks like an elf, but no elves/fae, I'm not keen on them. The BFF is lower class, maybe a half-breed but, unknown to all, he's special in some way that affects the story. This society is OK with same-sex pairings, but very class conscious which is why the Prince and BFF haven't gotten together yet.
LIKES: Must have HEA and third person only. Sex, Fantasy, Paranormal, Shifters, Humor, Magic, UST, Angst, Mystery/Suspense, Hurt/Comfort, Action. Alternating POVs OK, a little dark OK. Make me feel.
NOs: Dystopian, horror, onscreen torture, infidelity, stories told mostly in flashback. No head-hopping. I dislike loads of monologue and telling. Prefer dialogue, action, sex. No miscommunications easily fixed with talking.
Thank you,
Penumbra
STORY INFO:
Genre: fantasy
Tags: mage/sorcerer, royalty, soulmates/bonded, friends to lovers, arranged marriage, magic users, religion
Word Count: 71,413
Dedication
This book is dedicated to my betas: Anna, who has made a cartographer of me, and Samantha, whose pushes feel like hugs.
EVENT: Love is an Open Road
A Shadow on the Sun on Goodreads
ePub | Mobi | PDF
Review A Shadow on the Sun on Goodreads