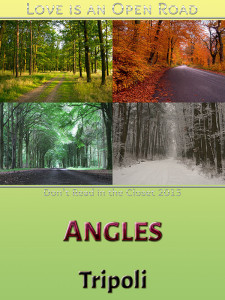 PHOTO DESCRIPTION:
A Jeep Rubicon sits parked under the trees in a muddy clearing in a redwood forest. A fine drizzle fills the air. On top of the hood a good-looking, unshaven man in blue jeans and a work shirt lies back against the windshield, legs stretched out and crossed at the ankles. One hand rests on his thigh, and he tips his face to the sky with his eyes closed. He exudes weariness.
STORY LETTER:
Dear Author,
Why is this guy sitting on the hood of his Jeep in the pouring rain? To my eye, he seems tired and a little sad, but you may feel differently. How did he get here and how does he get to his happily-ever-after? What will it take for him to come in out of the rain?
No specific requests for a story but I love a little sweetness and a tiny droplet of angst. If the conflict wasn't focused on the gayness, that would be a bonus, not a requirement.
Sincerely,
Jae
STORY INFO:
Genre: contemporary
Tags: Belgium, public activity, Russian MC's, theatre, PTSD
Content Warnings: past sexual assault
Word Count: 16,262
Acknowledgements
Thank you Jae Moran for the lovely atmospheric prompt. We hope we got the angst levels right for you. Thank you Vivian Archer for beta-reading, cheerleading, and leading us gently by the hand toward the alcohol as we stumbled around. Thank you to our awesome editor Jaime for her excellent suggestions. Thank you to the mods and all the volunteers who make this such a wonderful event.
EVENT: Love is an Open Road
Angles on Goodreads
ePub | Mobi | PDF
Review Angles on Goodreads