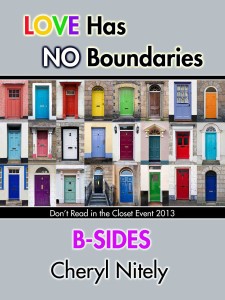 PHOTO DESCRIPTION:
A bare-chested cowboy stands in a stark, fenced pasture. The image is black and white― emphasizing the long shadows of the trees and the solitary figure of one man, alone. He is wearing faded, worn jeans and a black cowboy hat, which obscures his down-turned face. His chest is broad and deeply muscled; he carries a western saddle by the horn in one hand, as if the weight means nothing to him.
STORY LETTER: 
Dear Author,
All this time spent singing in those smoky bars trying to get to the top, and after finally making it, I now only have fame and fortune to keep me company. The one person I wanted at my side has left me and it is all my fault. What do I do now? I'm so lost.
Do I continue with my successful career that I worked so hard for, or leave it all behind for the love of my life? Can there really only be two choices? Someone help me, please.
Lonely Cowboy
[Notes: Mild bdsm and "make me cry" angst are okay but I'm a sucker for HEA or HFN. The songWeathered by Creed also inspired me along with the photo.]
Sincerely,
Joann
STORY INFO:
Genre: contemporary
Tags: celebrities, closeted, country musicians, cowboys, edging, HFN, light BDSM, radio DJs, sex toys
Content warnings: explicit
Word count: 19,324
Acknowledgement
Special thanks to A.l. Boyd and Nancy Canu for their editing talents, as well as everyone involved in the LHNB team. I'm astounded at the amount of time and dedication that goes into these events.
B-Sides on Goodreads

PDF | Mobi | ePub
Review B-Sides on Goodreads