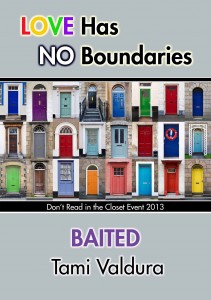 PHOTO DESCRIPTION:
A man reclined and driving his truck. It's an older vehicle, well used. He has tattoos on both arms and a quiet, intent expression on the road.
STORY LETTER:
Dear Author,
I've been driving for the last three days. I was living in Philly and I couldn't take it anymore. I had to get back to the first man I ever loved, my best friend. We spent our nights all through high school fooling around, but when we turned eighteen and I wanted to come out to my family, he pushed me away and said he couldn't be open about himself. So I ran. I went to college as far away as I could and got a job in Philly. I worked hard every day and became successful. But I was never happy. I missed my first love. My mom called four days ago and told me that his mom died. So I quit my job, filled my truck with what it could hold, and started driving. This time I won't run from his fear.
No paranormal please, and a HEA or HFN as well.
Sincerely,
Amanda
STORY INFO:
Genre: contemporary
Tags: small town, bigotry, coming out, friends/lovers reunited
Word count: 19,639
Baited on Goodreads

PDF | Mobi | ePub
Review Baited on Goodreads