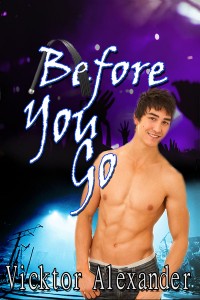 PHOTO DESCRIPTION:
A video of two, slim, toned Korean men, one with tattoos on his side. One is singing to the other and grips the back of his head and tugs on his hair as his handcuffs swing, one connected to his wrist, the other not connected to anything. The second man looks at the first man, slightly bent over, completely submissive even as his hair is tugged, his face awash in what appears to be a drunken pleasure.
STORY LETTER:
Dear Author,
These two K-pop stars are performing at a concert with the 3 other members of their group, but they clearly have some special chemistry between them. If this sexy display is what their audience is treated to, what more goes on behind closed doors? I want to know more about their relationship!
I'd like to see some D/s (he needs to make use of those handcuffs!) and a HFN.
No endearments (baby, sweetheart, darling, etc.) and no calling the submissive "boy" please! Nicknames are fine 🙂
Sincerely,
Jenna
STORY INFO:
Genre: contemporary
Tags: Asian characters, BDSM, crazy stalker fan, D/s, first time, friends to lovers, hurt/comfort, K-pop
Content Warnings: double penetration, edgeplay, edging, hardcore BDSM
Word Count: 9,143
Thank You
To Lynn Tyler and my sister Shi for giving me a crash course on K-Pop and telling me that if I get any detail of the culture wrong I would be lynched. It takes a lot to scare this Army soldier and Dom, but you two ladies did a GREAT job.
To Taylor Law who encouraged me the entire time. Even listening to K-Pop with me and gasping over the stories of the fans when I did. See? My obsession with John Barrowman and Shemar Moore is tame!
To Jerome who took the time all those years ago and trained me from being GD to The Dom.
To Raevyn and the Love's Landscapes moderators who came and asked me to write this story even though I'd already written two other stories. I was extremely, extremely, extremely honored that you all thought of me for this. I would have moved a number of things around to do this for you just for that reason. Thank you for believing in me.
To Jenna, the creator of this prompt, I hope I gave you something that you can enjoy. It's not often that I have characters who so often thumb their noses at me, but Jin and Won did it repeatedly, but I hope that you enjoy them. In the end, I wrote this story for you.
Author's Note
This story is written by a trained Dom. I have been in the BDSM Lifestyle for twelve, almost thirteen, years. I was trained for one year before being considered a Dom. The Dom character in this story has also been trained in the Lifestyle. DO NOT engage in the activities in this story without having a trained member of the BDSM community present or without a member of the Lifestyle. While it is fun and enjoyable to read about these things, aspects of the BDSM Lifestyle, especially edgeplay and RACK practices are extremely dangerous and should only be handled by trained members of the community. If you have any questions or you would like to know more, there are many members of the BDSM community out there who are more than willing to communicate with you. Fet-Life is one source. You may also contact me if you have any questions.
EVENT: Love's Landscapes
Before You Go on Goodreads
ePub | Mobi | PDF
Review Before You Go on Goodreads