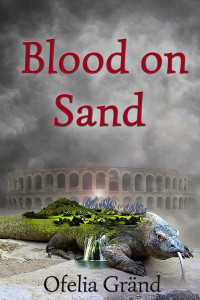 PHOTO DESCRIPTION:
There are two pictures, one of a humanoid lizard and one of a werewolf. The reptilian has fallen to his knees, his weapons are lowered, and he's bleeding from his right shoulder. Around him the battle is still ongoing, but he has given up. The werewolf's eyes are glowing, his mouth is open, and his clawed hand is ready to strike.
STORY LETTER:
Dear Author,
I've fought hard to win my freedom from the beasts who've enslaved me but no matter how many battles I win, they refuse to keep their word. I've finally given up. Now, after winning my latest battle, I'm on my knees still in my warrior form in front of the head beast. I know I'm about to die. With his claws out and ready to strike, I just can't bring myself to care. Please, Author, give me a story and a reason to live again.
I'd really like it if the 'head beast' was the love interest after the initial harshness between the two. And if the story could have an overall 'intense' feel to it, that'd be great, too! Although, I'd prefer no sex, if possible, and absolutely no menage. Please and thank you!
Sincerely,
Nikyta *Miss Forgetfull*
STORY INFO:
Genre: paranormal, contemporary
Tags: no sex, shifters, shifters non-wolf/cat, captivity, slave, interspecies, HFN
Word Count: 32,372
Acknowledgements
I'd like to thank Bealevon Nolan and Jonathan Penn for their support and for being amazing beta readers. I also want to say a special thank you to Nikyta *Miss Forgetfull* for the wonderful prompt, Al Stewart for enduring my mail bombing, and the DRitC team for their hard work.
EVENT: Love is an Open Road
Blood on Sand on Goodreads
ePub | Mobi | PDF
Review Blood on Sand on Goodreads