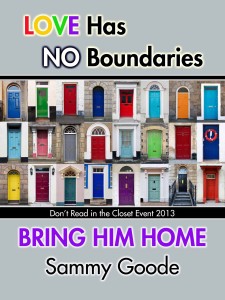 PHOTO DESCRIPTION: 
One man sits, leg drawn up, his head resting on his knee. He and the man kneeling behind him are naked. The other man has his arm wrapped around the seated man, holding his hand. Their eyes are closed and their posture cries out their love and care for each other.
STORY LETTER: 
Dear Author,
These two military medics have been through it all together. From living the horrors of war to falling in love. Will their love survive a life altering injury and PTSD?
Please write these guys a story where they find peace and a HEA with each other. I don't expect it to come easily.
Lots of sexual tension would be nice if it fits and I would like to see this scene at some point in the story.
***I strongly request that this story WILL NOT include cheating, ménage, or sex with other people***
Sincerely,
Heather C
STORY INFO:
Genre: contemporary
Tags: military, medics, war, amputation, PTSD
Word count: 12,476
A Brief Dedication…
A special thanks to Anna Larson for helping me portray military life as accurately as possible. Any inaccuracies left are deliberate and are meant to support the fiction aspect of this short story. Also, a huge thanks to my beta readers, Shaz, Kaje, and John for helping me along the way. And finally, this story is dedicated to our U. S. Military forces― may they all come home safely one day soon.
Bring Him Home on Goodreads (NSFW)

PDF | Mobi | ePub
Review Bring Him Home on Goodreads