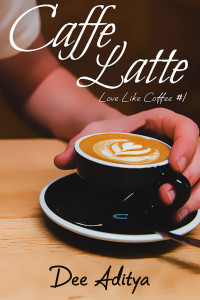 PHOTO DESCRIPTION:
A gorgeous man with black hair, thick eyebrows, and a seven o'clock shadow is looking out from the photo, amusement in his eyes. He has dimples, slight bunny teeth, and a teasing grin that stops your heart and makes you want to swoon and melt into a pile of goo.
STORY LETTER:
Dear Author,
Look at that smile. Isn't he gorgeous? I'm so lucky I've managed to snap this picture. That's the way he looks at me when we're alone. When no one else can see.
But… and yes, isn't there always a but? When anyone else is around, it's a different story. He acts as if he doesn't know me. He won't look at me. He won't even acknowledge I exist. And he sure doesn't stick up for me when his mates talk trash.
I know I should walk away. I know I don't deserve to be treated like this. Then he sneaks back in, making sure nobody has seen him and he'll smile at me again just like that. How can I tell him to get lost? What do I do?
Sincerely,
Shaz
STORY INFO:
Genre: contemporary
Tags: humorous, college, jock, artist, coffee, Pokémon, lethal smiles & dimples of doom, homophobia, atherosclerosis-inducing cheese
Word Count: 23,523
Acknowledgements
Shaz, thank you for this great prompt, even if it caused me to have spontaneous heart palpitations every time I looked at the photo.
Acerbus, I couldn't have done this without you. You are the absolute best. Thank you for all your help in making this story better (because God knows I needed it, yeesh), and your patience with Ben and Francisco (and in turn, with me). Allow me to give you virtual hugs and coffers of gold, oh Mighty Nitpicker, Overlord of Little Details, ye of steady faith in me and my writing.
A big, big, big hug to Trace, who saved me at the last minute with her mad awesome beta reading and her helpful insights that I really needed. And for doing it so quickly when I asked out of the blue, God, you are the bestest ever.
A big hug and cookies to all of the DRitC volunteers and mods, who gave me generous deadline extension on extension on extension, and put so much effort into this whole thing. Special cookies to my editors, who are brilliant and supportive and wonderful to work with. You guys are amazing.
EVENT: Love is an Open Road
Caffe Latte on Goodreads
ePub | Mobi | PDF
Review Caffe Latte on Goodreads