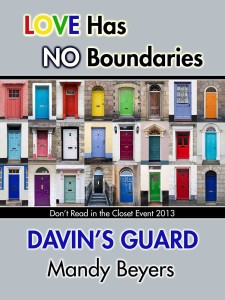 PHOTO DESCRIPTION:
Two naked men kiss on a tan couch. Both are toned and muscular, as is shown by the arm strength holding most of the Caucasian man's upper body above the cushions while the darker-skinned man holds his lower body up with an arm wrapped around him.
STORY LETTER:
Dear Author,
In the five years since turning pro, I've become the best quarterback in the league, so when I start receiving death threats, my team insists on hiring a bodyguard who's with me twenty-four seven. They think the threats are racially motivated, but I know better. How can I keep my past and my desires secret, when my protector is so hot? And what happens when the man behind the threats finally makes his move?
This is the first time I tried posting a picture, so I hope I did it right. For some reason this one made me want an m/m romantic thriller. My only other request is please no BDSM.
Sincerely,
Liz

STORY INFO:
Genre: contemporary, romantic suspense
Tags: athlete, bodyguard, homophobia, in the closet, multicultural, sports, two alpha males
Word Count: 5,416
Davin's Guard on Goodreads (NSFW)

PDF | Mobi | ePub
Review Davin's Guard on Goodreads