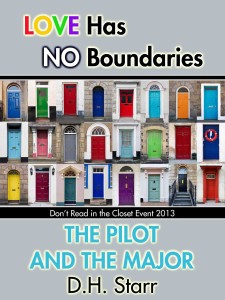 PHOTO DESCRIPTION:
Muscular, shirtless man staring up at an angle. His face is smeared with dirt and blood, as is his chest. He's wearing dog tags.
STORY LETTER:
Dear Author,
I don't know how long I've been here. Or even where here is. It seems like forever but I haven't forgotten how it felt to be free— to breathe, to live, to wonder. Hope dims— it does not falter.
I know only pain… what once brought pleasure now brings ruin. Still— it is only flesh— and they cannot touch the inside, the core. They will not break me. In my eyes I have a fire that will not be extinguished.
Through it all I sense him. Quiet. Biding. Determined. Always out of sight but never absent. A shadow. A slight catch in his breath, a word, a movement. His smell— like the night. He beckons me silently. Through my pain, through my screams. He sees no weakness— only resolve. He finds this… difficult.
I don't know how I know. I just do. Now. He is coming.
Background and other info:
Where is this man and how did he come to be there? Is he a prisoner in some dark underground cell in an unknown country? A freedom fighter in a post apocalyptic world? A slave in a different place or time?
He's dirty, his clothes are in tatters and injuries mar his body— but he will not yield.
You can feel free to go as dark as you want. A HFN at minimum or HEA is fine. No main character death— but non-con, harsh punishment, BDSM— it's all good. I want to experience what he does. Shock me. Make me admire him but not feel pity. Don't make me cry or grieve for that is not the emotion I see in him. Give him strength, resolve, determination, and courage.
The man who conquers him must earn the right to be called Master as this man— this man does not give his submission easily. The journey— he will hate it but find love. He will resist it but find peace. And the man— the man who is capable of capturing his heart— he will be as few are. Noble. Unapologetic. Fierce. Sheltering. Commanding. Just. A true warrior.
Sincerely,
jo-smutdickted

STORY INFO:
Genre: contemporary, erotica
Tags: alpha males, BDSM, military, public activity
Content warnings: No HEA, HFN
Word count: 2,738
The Pilot and the Major on Goodreads

PDF | Mobi | ePub
Review The Pilot and the Major on Goodreads