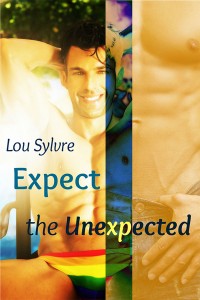 PHOTO DESCRIPTION:
Picture shows a blond man, naked, midair in a jump into a pool, and another man across the pool taking a picture of him.
STORY LETTER:
Dear Author,
I'm gay and thank God my best friends are okay with it. This was supposed to be a weekend with the boys, and we had my uncles freaking awesome house just to ourselves. Pool, lots of alcohol and my four best friends, it was going to be the perfect weekend for sure! But the thing is, three of those best friends ended up in bed with the flu since they were stupid enough to go skinny dipping in the fucking rain two days ago, and now it's just me and Josh (can change the name if you want) alone for two days in this house. Well, you can think it would still be great, as isn't he my best friend too? Yes, he's the one I'm most close to and that's the problem. I really want to be way more close to him, if you know what I mean, and I don't know how I will manage to hold myself back this time. Sometimes I think Josh gives me signs that he wants something more too, but how I can be sure? He's the silliest guy I ever know, and everything is a joke to him, so how can I know he's serious? Should I try to take my chances and find out?
I'm a sucker for happy endings and sweet, silly moments, and yummy hot sex is always welcome. Feel free to do anything you want, I just want a sweet love story with two silly friends having fun like the pic shows.
Sincerely,
Gabi

STORY INFO:
Genre: contemporary
Tags: friends to lovers, first time, masturbation, public activity, coming out, gay for you, voyeurism
Word Count: 10,284
EVENT: Love's Landscapes
Expect the Unexpected on Goodreads (NSFW)
ePub | Mobi | PDF
Review Expect the Unexpected on Goodreads