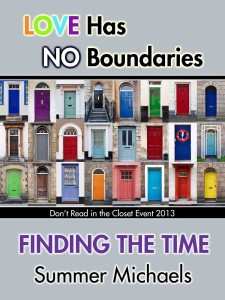 PHOTO DESCRIPTION:
Two dark-haired men are lying on a bed, one on top of the other. The man on the bottom is on his belly, propped up, reading a book, while the other man uses him as a mattress.
STORY LETTER:
Dear Author,
They have been together for several years and very comfortable with each other (as shown in the picture ;)). But lately, works and life in general made them see each other less. The picture is shown where they were finally had free time together. Even though one of them were tired, he still made an effort to be close to his boyfriend by napping on him.
I would like the story to be a slice of life with some background on how they met. I would like them to be in their thirties and act like it. More of a story of how the couple makes efforts to spend time together.
Preferably, no misunderstanding or miscommunication.
I would like that when you get to know them, you knew they will be together and have a HEA.
Sincerely,
Pete

STORY INFO:
Genre: contemporary
Tags: romance, law enforcement, teacher, established couples, men with pets
Word count: 7,006
Finding the Time on Goodreads

PDF | Mobi | ePub
Review Finding the Time on Goodreads