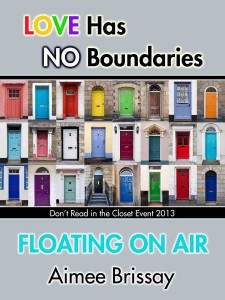 PHOTO DESCRIPTION:
Photo One: A room, with an antique mirror on the wall and a settee underneath it. A toned and fit man, naked save for skimpy black leather briefs and black riding boots, has his back to the camera as he braces one foot on the settee to adjust a boot strap.
Photo Two: A tattooed, sculpted bear stands in profile, his eyes shaded by the hard brim of a black hat or cap. His ginger beard matches the hair on his powerful chest. He wears an elaborate glove on the hand closest to the camera, and the nipple visible is pierced.
STORY LETTER:
Dear Author,
Tonight's the night. I'm heading for my favorite club to play tonight. I'm looking for a Dom to give me all I need and I NEED. Oh, GOD, HE is here tonight. THE Dom. I've never been with him but I've heard and seen, oh have I seen, what he can give. Will I catch his eye tonight? I'm going to do all I can to get him to pick me. Will he keep me if he does? Author help me get the Dom of my dreams if only for one night!
Sincerely,
TJ

STORY INFO:
Genre: contemporary
Tags: reunited, age gap, BDSM, fetish, public activity
Word count: 3,322
Floating On Air on Goodreads (NSFW)

PDF | Mobi | ePub
Review Floating On Air on Goodreads